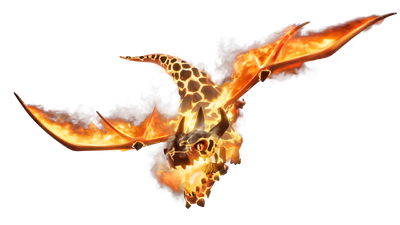 "Sometimes having a fire inside of you isn't enough. The Super Dragon has fires on the inside, outside, and if he gets to do his thing, all around him!"
---

Level 1-5
Summary
The Super Dragon is a troop available in the Clan Capital, available when the Super Dragon Barracks is constructed (this requires a level 2 District Hall in the Dragon Cliffs district, and hence Capital Hall level 7).
The Super Dragon is a dragon that shoots bursts of flames, similar to the Roaster defense in the Builder Base. Its flame bursts hit 10 times, each doing splash damage over a sizable area of effect (about 1-tile radius).
Super Dragons also appear as defenders in Super Dragon Posts, sharing their stats with attacking Super Dragons.
Strategy
Offensive
Defensive
History
Gallery
Trivia
You can have a maximum of 6 Super Dragons at one time in a complete set of fully upgraded Army Camps.
Statistic Modifiers
Input values into these modifiers below to modify the statistics in the tables below accordingly
| Preferred Target | Attack Type | Housing Space | Movement Speed | Time Between Shots | Time Between Bursts | Range | Special Ability |
| --- | --- | --- | --- | --- | --- | --- | --- |
| None | Area Splash (Ground & Air) | 40 | 10 | 0.192s | 1.8s | ? | Roast |
| Level | Damage per Second | Damage per Hit | Hitpoints |
| --- | --- | --- | --- |
| 1 | 400 | 151.2 | 5,800 |
| 2 | 438 | 165.6 | 6,100 |
| 3 | 476 | 180 | 6,400 |
| 4 | 514 | 194.4 | 6,700 |
| 5 | 552 | 208.8 | 7,000 |