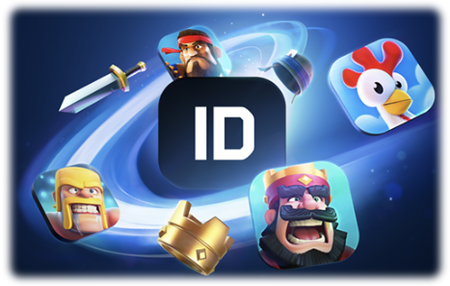 What is Supercell ID?
Supercell ID is a free service that allows you to safeguard your game account and easily play your Supercell game accounts on all of your mobile devices. Registering a Supercell ID for all of your game accounts is the best way to switch between them.
How do I connect to Supercell ID?
Enter the in-game settings screen, find Supercell ID and select "Connect". Instead of being asked to create and memorize a password, you will be sent a new verification code on each login. You can also choose to save your account on your device, and you won't have to enter verification codes anymore.

How can I save multiple game accounts for one game?
Save multiple game accounts for one game by creating multiple Supercell IDs. For example, if you'd like four Clash of Clans Villages on your device, just create four Supercell IDs.
Can I switch between multiple Supercell IDs on one device?
Yes, the easiest way to switch between your Supercell IDs and game accounts is to tick "Remember me on this device" as you login with each one. After that you don't need verification codes to switch between these accounts. Then, when you choose "Log out" from the in-game Settings, you can switch between all of the other accounts saved on your device.
What about Game Center or Google Play?
Once connected to Supercell ID, your game account can no longer be connected or accessed through Game Center or Google. To retrieve another game already attached to Game Center or a Google account, log out of Supercell ID and choose "Play Without Supercell ID".
To learn more about Supercell ID, please visit here!