Welcome To My Profile

| | | | | |
| --- | --- | --- | --- | --- |
| | | | | |
| Level 6 | Level 6 | Level 5 | Level 5 | Level 5 |
| | | | | |
| Level 6 | Level 5 | Level 3 | Level 4 | Level 3 |
| | | | | |
| Level 1 | Level 0 | SOON | SOON | SOON |
| | | | | |
| --- | --- | --- | --- | --- |
| | | | | |
| Level 4 | Level 2 | Level 1 | Level 2 | Level 1 |
| | | | | |
| Level 1 | Level 0 | SOON | SOON | SOON |
| | | | | |
| --- | --- | --- | --- | --- |
| | | | | |
| Level 5 | Level 5 | Level 5 | Level 1 | Level 1 |
| | | | | |
| Level 0 | Level 1 | Level 1 | Level 0 | Level 0 |
My You Entry
Name on wiki:

Zazme Yakuza

Name on Clash of Clans:

XxZaZxX

Game Center ID: private


Level: 95

Town Hall Level:

9


Trophies:

2000+


League:

Crystal III


Clan:

Data on Progress




Current Goal: Max all my buildings and troops

Comments:

Think you can handle the Aerrow Alliance?



Used with permission from

Spottra

Village Image:
Raiding Records
Proof of Raids
Table
---
Recorded with Pictures
| Raid | Amount |
| --- | --- |
| - Gold Raid | 393,922 |
| - Elixir Raid | 445,934 |
| - DE Raid | 3,310 |
Recorded without Pictures
| Raid | Amount |
| --- | --- |
| - Gold Raid | 712,253 |
| - Elixir Raid | 801,238 |
| - DE Raid | 5,218 |
Heist
| Heist | Amount |
| --- | --- |
| Gold Grab | 189,494,721 |
| Elixir Escapade | 217,705,394 |
| Heroic Heist | 470,802 |
Total Destruction
| Name | Total Destroyed |
| --- | --- |
| Walls | 7,175 |
| 40pxTown Halls | 1,398 |
| Mortar | 2,228 |
| 35pxBuilder's Hut | 4,140 |
| X-Bows | 136 |
| 40pxInferno Tower | 10 |
| Eagle Artillery | 0 |
---
Favorites
---
| Category | Favorite |
| --- | --- |
| Troop to Donate | Archer  |
| Troop to Receive | Wizard |
| Overall Troop | Witch |
| Overall Defense | Wizard Tower |
| Farming Army | BAM |
| War Army | GoWiPe |
My Strategies
Farming Strategies
BAM
Barbarian, Archer, and Minions, also known as BAM, is a very famous strategy which gives off minimal effort and low elixir cost...but gives a very great outcome.This strategy is a very powerful one, because you can get the loot and also have a 87% chance to get a star, so loot and trophies all together, is very great for your village.
How do I use this? First I train 60 Barbarians, 60 Archers, and 50 Minions. This is trained in a 220 troop capacity space in my army camp, you can modify it in any means you like but the Barbarians and Archer are equally distributed, like 70 Barbarians and 70 Archers.Next is I find a good dead base for me to raid, I always look for a minimum of 250K to 300K since this composition is easy to train and fast and I could get high RPH (Resources Per Hour).If I did find one, I would drop all my barbarians first and drop my Barbarbian King especially when they go on one spot and I activate it's ability, next I drop my archers for support and the Minions would serve as the thiefs since they could avoid the cannons and mortar but they are very weak to splash damages.
Barchers
War Strategies
GoWiPe
Golem, Wizard, and P.E.K.K.A, or GoWiPe is a very great strategy and it is a guaranteed two-star destruction, depending on how you will use it.My army composition for this is 2 golems, 3 pekkas, 5 archers or barbarians or a hog rider (To lure the CC) and the rest are wizards, I request for another Golem and An Earthquake Spell, My spells are 2 rage, 1 heal, and 3 earthquake spell.
How do I use it? First off you wanna find a good place where there's a good signal, why?I always get disconnected that's why.Next is you lure the cc outside if possible then, you drop the 4 earthquake spells in the spot where the whole base is vulnerable, next, you drop the first two golems and let them soak the damage and when they start to get mauled over, drop a heal spell, then clear the place up with wizards so that the pekkas don't go running around in circles.Then you drop the last golem with the heroes and the pekkas so that they destroy the whole thing, remember to rage them when buildings are easy to destroy by pekkas and wizards.
Dragon Armania
Dragons, and Balloons are the main foundation of this composition, this is one of my trump card against TH9.5 players and TH9 players. BUT this attack has it's pros and cons.My composition for this is 10 dragons and 4 balloons 4 lightning spells and 1 earthquake spell, and I request black balloons and earthquake spell.
Pros:Massive Air Attacks, Accurate 3-star attack, and easy Clan Castle destruction
Cons:Slow, Very susceptible to wide-spreaded bases and anti-drag bases, it can walk around the park depending on how you drop it
How do I use this? First I destroy two Air Defenses, next, I drop three dragons on the the side I'm going to attack so I will eliminate the chance that the dragons might go around, once they are soaking damage on ADs you can start dropping your balloons.
Zazme Yakuza's Milestone
Edits
Date
1
September 5, 2014
1000
January 30, 2015
3,000
March 26, 2015
5000
April 28, 2015
8000
May 28, 2017

Promoted

10:35pm of May 31, 2017

10000
To be dated
My Friends and The Crew
My Friends
Lugia101101
Spottra
GorillaMan
Infinity323
Zegaloft12
Brady55
Japster
Misssupersal
FaceBound
MagmaHound
ShadowWolf171
GalacticRuler456
T-Bacon
I am the best robot
HIDYE
Reverb Frost
Utkar22
Stan890
Ditto Creeper Bot
The Clash Wiki Crew
2014
Spottra
Lugia101101
GorillaMan
Infinity323
Misssupersal
Japster
Jeager117
ShadowWolf171
T-Bacon
GalacticRuler456
2015
Spottra
Infinity323
Brady55
GalacticRuler456
T-Bacon
ShadowWolf171
Stan890
MagmaHound
Zazme_Yakuza
Zegaloft12
Utkar22
HIDYE
2016
Brady55
Infinity323
Zegaloft12
MagmaHound
Pkukiss
T-Bacon
Utkar22
FaceBound
I am the best robot
2017
Brady55
Zegaloft
MagmaHound
Pkukiss
Zazme_Yakuza
FaceBound
Utkar22
Reverb Frost
I am the best robot
My Tools
---
These are my tools, you can ignore this if you want :)
Zazme thinks >quality< is more important than the >quantity< of edits
| | |
| --- | --- |
| Zazme Yakuza | |
| Gender | Male |
| Birthday | October 8th |
| Hair Color | Flame Red |
| Eye Color | Hazel and Blue |
| Frequently Accessed Wiki | Clash of Clans Wiki |
| Other Wikis | Boom Beach Wiki - Clash Royale Wiki |
| Status | Active |
| Languages | English, Japanese, Filipino. |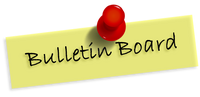 About Me
Hi, I'm Zazme Yakuza (you can call me Zaz) and I am glad to tell you about myself! When I started in late July 2014, I am a very great strategist because I like strategy games. But when I found this wiki, I became a lot better than I was before at this game! I am grateful for all the Staff and Editors who made a very informative wiki. I have to thank Infinity for the coding tutorials. Clash on Chief :)
---
My main role as a Moderator on this wiki is to revert or undo bad edits and to solve arguments. Sometimes I will fix spelling or grammar on pages too.I also do a hourly monitor on the Wikia Activity.
---
I like playing basketball, badminton, and soccer. I live with my brother, and my parents.
---
I play Mobile Legends. I am currently in Grand Master IV rank.
---
I also am a cuber. I have been cubing for 3 years now, my PB(Personal Best) is 7.02 seconds on the 3x3 Cube, so challenge me sometime. I have a 2x2 YuPo, 3x3 MoYu Yulong Stickerless, 3x3 Gans 357 Puzzle,3x3 MoYu Weilong GTS 2, QiYi Valk3, QiYi Valk M, 3x3 MoYu Aolong V2, QiYi 3x3 Sail Cube, MasterMorphix Mod Cube, 4x4 MoYu WeiSu, MoYu Yulong Pyraminx, and YJ GuanLong Skewb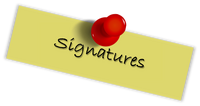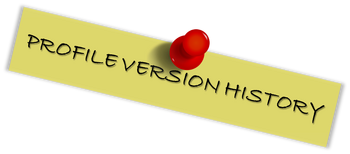 Zazme's Status is Online!