Welcome To My Profile

| | | | | |
| --- | --- | --- | --- | --- |
| | | | | |
| Level 6 | Level 6 | Level 5 | Level 5 | Level 5 |
| | | | | |
| Level 6 | Level 5 | Level 3 | Level 4 | Level 3 |
| | | | | |
| Level 1 | Level 0 | SOON | SOON | SOON |
| | | | | |
| --- | --- | --- | --- | --- |
| | | | | |
| Level 4 | Level 2 | Level 1 | Level 2 | Level 1 |
| | | | | |
| Level 1 | Level 0 | SOON | SOON | SOON |
| | | | | |
| --- | --- | --- | --- | --- |
| | | | | |
| Level 5 | Level 5 | Level 5 | Level 1 | Level 1 |
| | | | | |
| Level 0 | Level 1 | Level 1 | Level 0 | Level 0 |
Polls
Polls
On a scale of 1-5, how absolute is the rules in Clash Wiki?
What is your war composition?
Zazme thinks >quality< is more important than the >quantity< of edits
| | |
| --- | --- |
| Zazme Yakuza | |
| Gender | Male |
| Birthday | October 8th |
| Hair Color | Flame Red |
| Eye Color | Hazel and Blue |
| Frequently Accessed Wiki | Clash of Clans Wiki |
| Other Wikis | Boom Beach Wiki - Clash Royale Wiki |
| Status | Active |
| Languages | English, Japanese, Filipino. |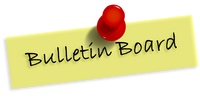 About Me
Hi, I'm Zazme Yakuza (you can call me Zaz) and I am glad to tell you about myself! When I started in late July 2014, I am a very great strategist because I like strategy games. But when I found this wiki, I became a lot better than I was before at this game! I am grateful for all the Staff and Editors who made a very informative wiki. I have to thank Infinity for the coding tutorials. Clash on Chief :)
---
My main role as a Moderator on this wiki is to revert or undo bad edits and to solve arguments. Sometimes I will fix spelling or grammar on pages too.I also do a hourly monitor on the Wikia Activity.
---
I like playing basketball, badminton, and soccer. I live with my brother, and my parents.
---
I play Mobile Legends. I am currently in Grand Master IV rank.
---
I also am a cuber. I have been cubing for 3 years now, my PB(Personal Best) is 7.02 seconds on the 3x3 Cube, so challenge me sometime. I have a 2x2 YuPo, 3x3 MoYu Yulong Stickerless, 3x3 Gans 357 Puzzle,3x3 MoYu Weilong GTS 2, QiYi Valk3, QiYi Valk M, 3x3 MoYu Aolong V2, QiYi 3x3 Sail Cube, MasterMorphix Mod Cube, 4x4 MoYu WeiSu, MoYu Yulong Pyraminx, and YJ GuanLong Skewb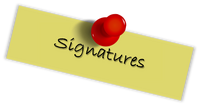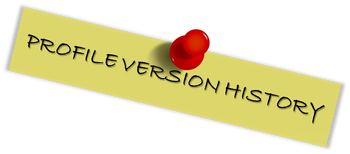 Zazme's Status is Online!
Community content is available under
CC-BY-SA
unless otherwise noted.